Your Copier has a hard drive in built in to it. Lets take advantage of its NAS (Network Attached Storage) drive capabilities. The advantage here is that the MFP can act as a central repository for you scans and if you have a mixed bag of computers, windows and Mac's, it makes scanning very easy and simple to setup and utilise.
In the below guide we walk you through the steps required to scan documents into its own drive and then access via a Mac.
Via a web browser, place the copiers IP address into the web address bar and click enter.
Some MFP's have the NBT/WINS Port setting disabled, if this is disabled in Security Settings - Port Control of the MFP, then please enable it.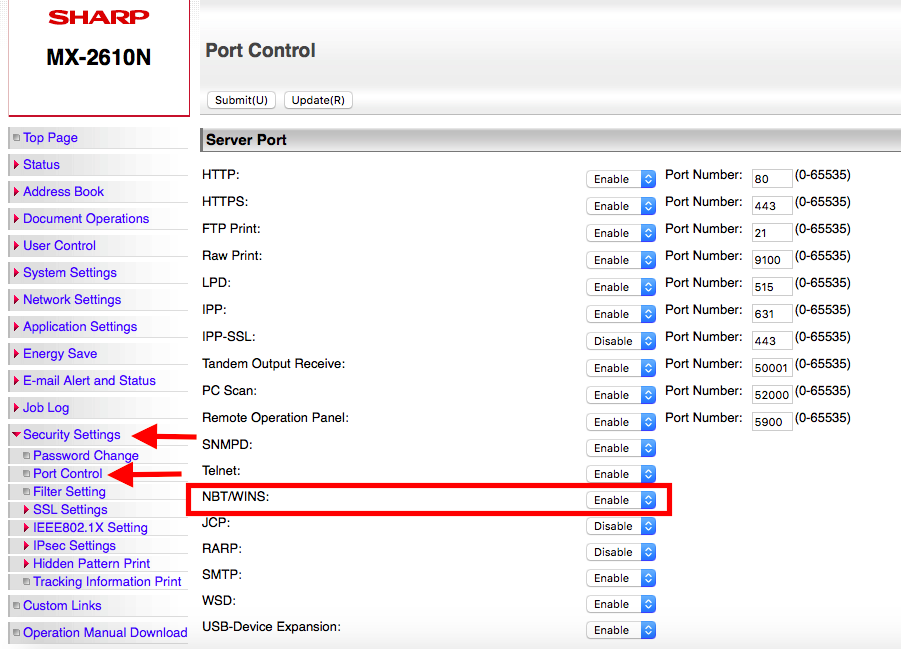 Now on the MFP's webpage lets add a scan destination as per the below. Once the MFP's webpage has loaded, select Address book.
Add a Network Folder destination and copy the example below, or screen shot below.
Folder Path: \\<mfpipaddress>\shared
Username: admin
Password: admin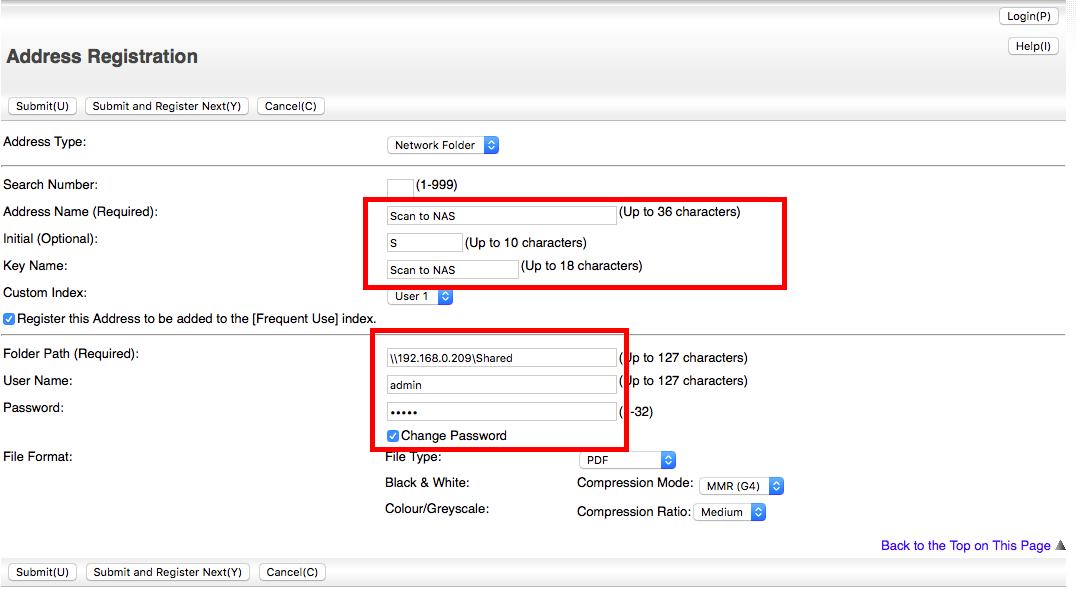 Now on the Apple MAC please perform the below.
Within the finder screen select Go and choose Connect to Server.
Enter the MFP's IP address like the example in the below screen shot.
This will connect to the drive and display its contents.
When prompted, please enter the below.
Name: admin
Password: admin
This will now display the contents of the Shared Drive on the Copier.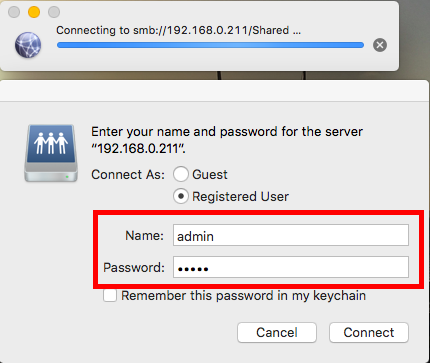 We are ready to test the process, please goto the copiers address book, select the destination we have just created and scan a document.
The below screen shot shows successful connection to the NAS drive and the folder contents. If you click the + key it will create a Favourite Server shortcut.
Need a helping hand? Call us now on 01892 664999 and we can assist you.