In the copy screen we will now setup for Pamphlet making.
Go ahead and press on Others as per screen shot below.
You will need to have multiple originals placed in the document feeder.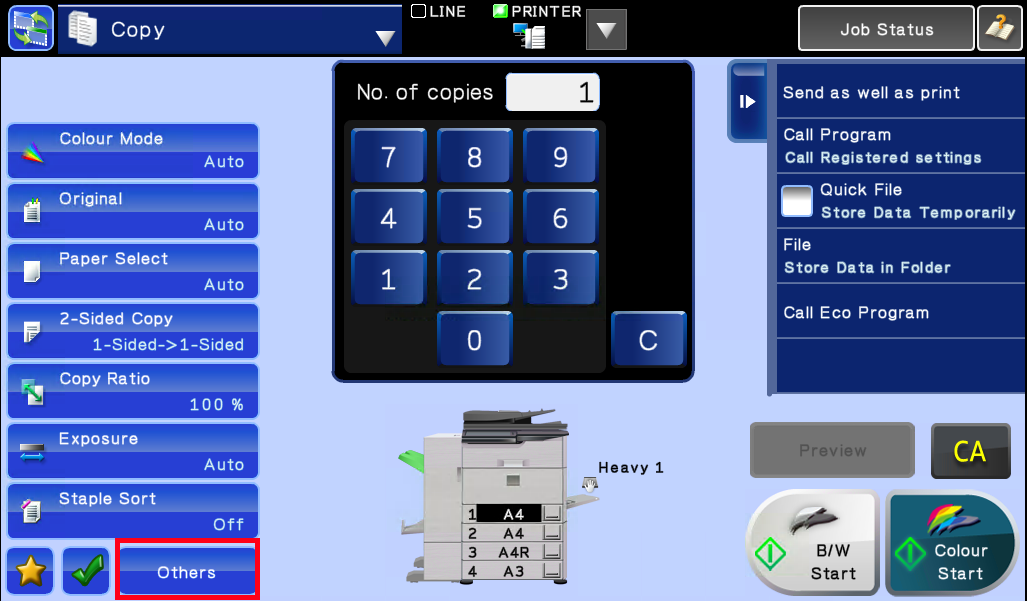 Select Pamphlet Copy and OK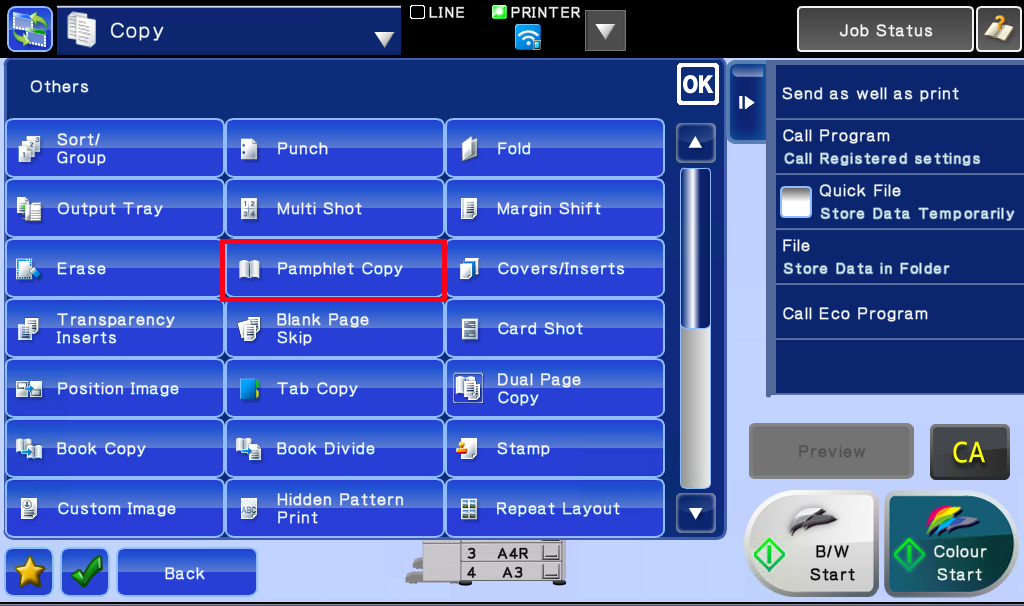 Select Left Binding and OK
Once Okayed go into Paper Select and choose the A4r tray.
You are now ready to produce your Pamphlet, press Start.
We also have a video below for further assistance.