How to copy a driving license the easy way.
From within the Copy screen, go ahead and select Others.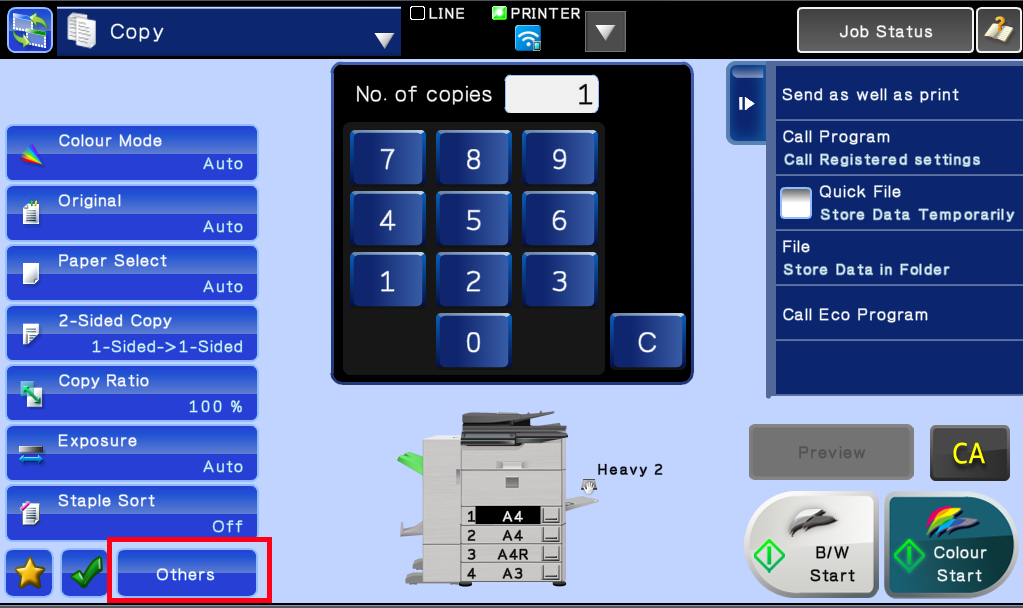 From here you will see Card Shot.
Turn Card Shot On and OK all the boxes.
Place your ID card in the top left of the MFP glass screen and click Colour or B/W Start
This will copy the first side and then a message will appear asking to place next original.
Go ahead and turn the ID card over and press the Start button again.
This time when the message appears click Read End
Your copy will now have both sides of the ID card on a single piece of paper.