All new SHARP MFP's now come with AirPrint as Standard, if your mobile device is on the same network as the MFP you will be able to AirPrint directly without further configuration.
However you can turn the machine into a wireless access point, under wireless settings, set the network card to Wired and Access Point mode, This will allow guests to connect to the SHARP own Network and then allow Air Print.
This is an advanced config change and you may wish to call us on 01892 664999 for further support relating to the below.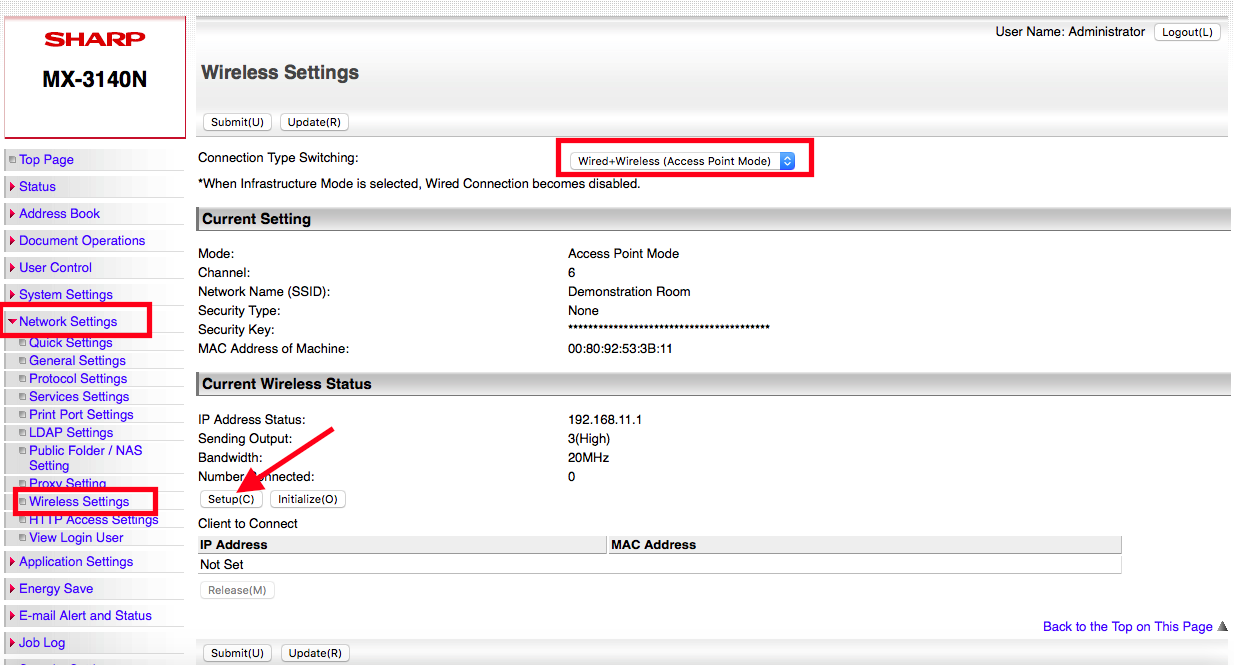 a restart is then required. Then go back into wireless, and choose setup, follow the below image for settings.