The basics are the same when printing in any Mac application. The below is a quick guide showing where the print driver features are.
Within the application, goto File and Select Print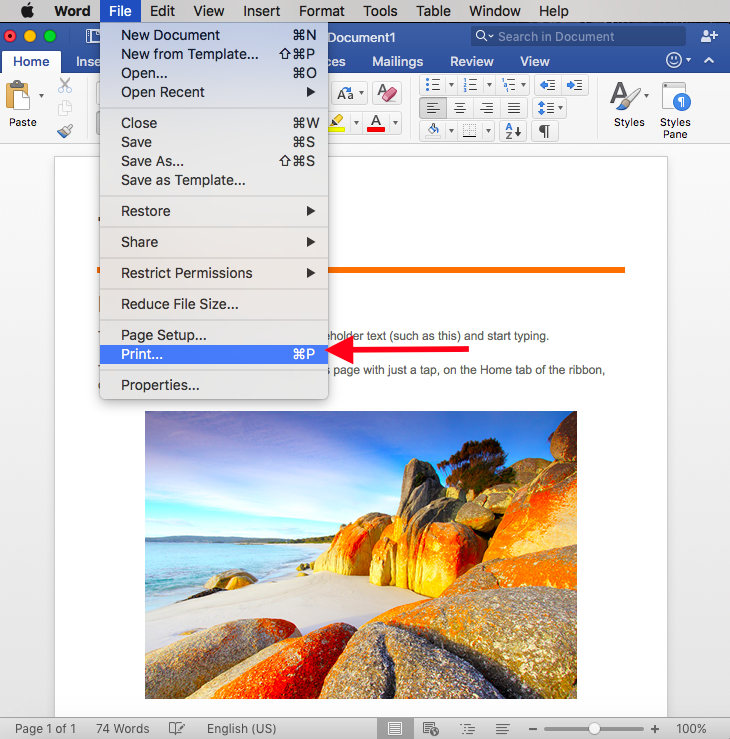 You will be presented with the Print Dialogue box, the drop down menu will be displaying Copies and Pages as a default. This is where you can change settings to print.
Choosing the Paper Feed Menu will display all the paper tray options for printing. Note the bypass allows you to print onto heavy media.
Choosing Layout will allow you to select Two-Sided options.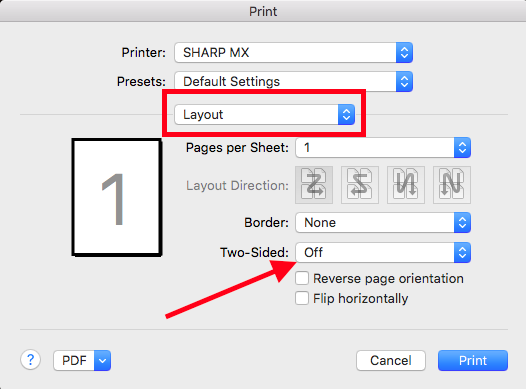 These are the basics, once mastered you can save some of the more complicated settings as a Preset. Pull down the Preset menu and click on Save As.