Open a web browser and enter the IP address of your chosen Lexmark MFP into the web address bar. You should now see the below screen. (Model depending)
Please now click on Address Book in the menu bar on the left and then click Add Contact as highlighted in the below screenshot.
To add a contact, please complete the fields marked below and click on SAVE.
If you had existing contacts in the address book then you could edit these here also.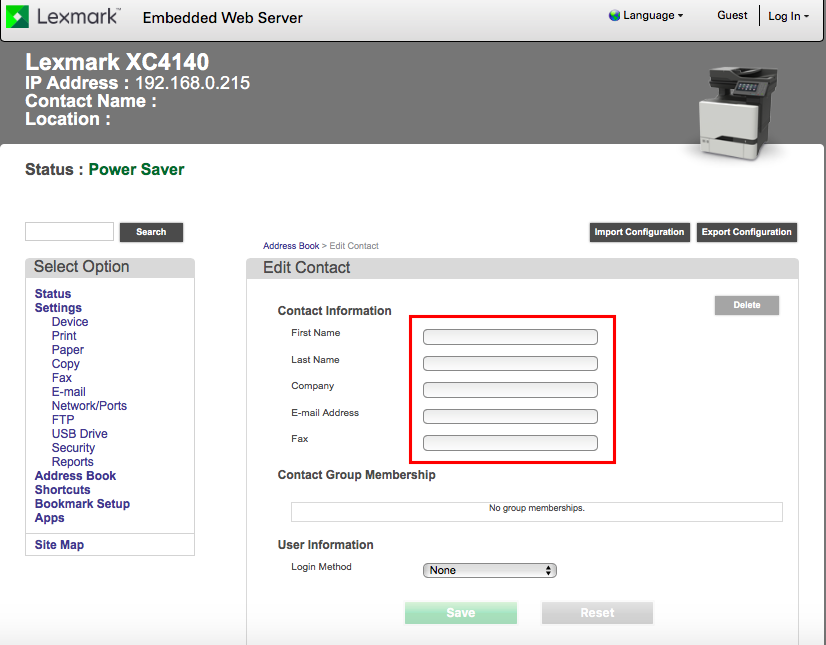 You are now ready to scan, so go to your device and check the scanning feature is working all ok.