Your Lexmark MFP is capable of scanning to email, if you have an Office 365 account setup then you can configure your device to scan using this method. The below will walk you through the process of setting this feature up.
Firstly login to the webpage of the device using the IP address, please enter this into a web browser address bar. The screen will then show the home page of the device.
Lets click in the E-mail link on the left of the web browser as per the below.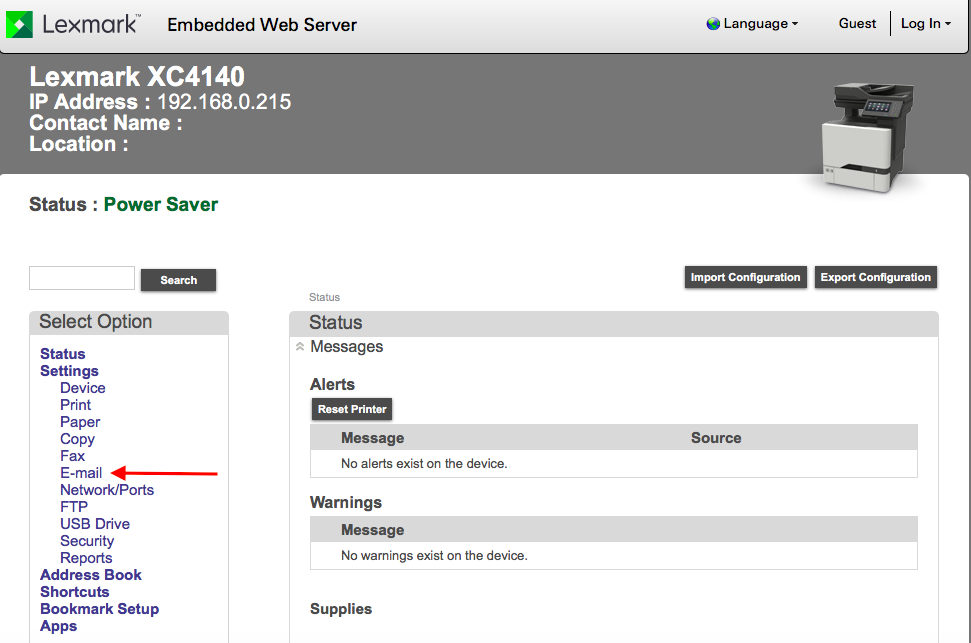 We now need to enter your Office 365 details, please complete as per the below image. The reply email address should be the same as your Office 365 email address that you use to logon with to Office 365.
(The Username and Password will be unique to your organsation).
Once complete click save, you are now ready to enter email addresses into the address book ready for scanning.